Meet the Board of Directors:
Barbara Malkas, Ed.D, President
Meet MBCC Medical Advisor:
Meet the Staff:
Cheryl Osimo, Executive Director
---
Barbara Malkas, Ed.D, President
Barbara Malkas, Ed.D, Berkshires resident, has been the superintendent of North Adams Public Schools since July of 2016, after previously serving as the superintendent of Webster Public Schools for four years. As a science educator, administrator, and a woman who has faced breast cancer, Dr. Malkas feels strongly that learning about carcinogenic environmental factors impacting health is a civic responsibility and needs to be an integral component of each student's formal education. As such, she has played an integral role as a consultant on the development of Massachusetts Breast Cancer Coalition's Let's Talk Prevention: Actions You Can Take environmental health education program for students.
---
Steve D'Amico, Vice President
Steve D'Amico is field representative with the Service Employees International Union Local 888 and a former State Representative. During his four years in the Massachusetts House of Representatives (2007-2010) Steve D'Amico secured funds for the Silent Spring Institute, lead the fight to close more than $500 million in corporate tax loopholes and helped win transparency reforms that make public the names of companies that receive taxpayer subsidies. Prior to serving in the House, he spent 20 years as a sales executive for the Allied Group in Providence.
---
Gerry Swift, Treasurer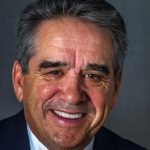 Gerry Swift has been in the financial services industry since 1977. For over 30 years, integrity and professionalism have built Gerry a reputation that has brought him recognition from his peers. Gerry's broad knowledge and expertise are exemplified by the designations he holds. He is a CERTIFIED FINANCIAL PLANNERTM Practitioner and holds the following registrations: FINRA Series 7 (General Securities Representative Exam) and 63 (NASAA Uniform Securities Agent State Law Exam) securities registrations through Commonwealth along with various state Insurance Producer licenses. He is an Investment Adviser Representative with Commonwealth Financial Network®, Member FINRA/SIPC and is registered in Massachusetts and Florida. Gerry is a member of the Financial Planning Association, the Estate Planning Council of Cape Cod (past president) and is an active member of the Kiwanis Club of Sandwich.
Gerry earned a bachelor degree from Bridgewater State College, performed graduate work at the University of Montana, obtained his Chartered Life Underwriter (CLU) and Chartered Financial Consultant (ChFC) designations from The American College in Bryn Mawr, PA.
---
Estelle Disch, Secretary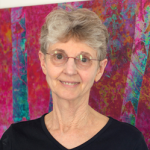 Estelle Disch, Ph.D., is Professor Emerita of Sociology at UMass Boston. Estelle taught sociology for 40 years before retiring in 2010 to pursue fine art photography. During her academic career, her research and writing focused on multicultural education, college-level teaching strategies, general education reform, and sexual abuse by professionals. She edited Reconstructing Gender: A Multicultural Anthology, 5 editions of which were published first by Mayfield Publishing and later by McGraw-Hill. She received the Distinguished Teaching Award at UMass Boston in 1999 for her work both in the classroom and in faculty development. Estelle also worked for 25 years as a psychotherapist, focusing on health counseling and advocacy with survivors of sexual malpractice by physicians, therapists, and clergy. Estelle's life partner, Rita Arditti, lived with metastatic breast cancer for over 30 years. Estelle was with Rita for 29 of those years and has intimate experience with the disease from a partner's point of view. She developed a website for Rita's work and life and included Rita's cancer story there: www.ritaarditti.com. Estelle's art can be seen at www.estelledisch.com
---
Andrew Golden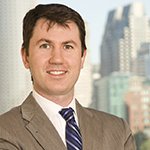 Andrew Golden is a partner in the Private Client Department of Nutter McClennen & Fish LLP, focusing on estate planning, estate and trust administration, including the creation and administration of charitable foundations. A graduate of Boston College Law School, Andrew also received a bachelor of arts degree from McGill University and a master's degree in history from Boston College.
Andrew's stepmother, Margo Simon Golden, a longtime past president of the Board of Directors of the Massachusetts Breast Cancer Coalition, lived with metastatic breast cancer for over 20 years. Andrew witnessed firsthand Margo's unwavering commitment to breast cancer prevention, especially combatting the environmental causes of breast cancer. In addition to Margo's tremendous advocacy work, she was an irreplaceable spouse, mother, grandmother, sister and friend, with a depth of kindness and patience that will remain forever in the hearts of all who had the privilege to know her. Andrew is honored to continue Margo's legacy with the Massachusetts Breast Cancer Coalition.
---

Edwina Graham
Edwina (Winnie) Graham is a member of the Mashpee Wampanoag Tribe and has served as a Tribal Council Woman since 2009. As an active member of her tribe and community, Ms. Graham has served on numerous committees for economic development, community development, inclusion and diversity, and the opioid marketing crisis team. She has served in the medical profession for over 20 years. Ms. Graham feels strongly about the need to educate members of her community about the challenges with clean water. She was involved with the Joint Base Cape Cod Board, providing history on cancer-related deaths for their research on the high rates surrounding the military base.
---

Sura Hassoun, MSOT, OTR/L
Sura Hassoun is a board-certified occupational therapist, recently beginning her career in outpatient rehabilitation. She earned her Master of Occupational Therapy from MCPHS University in 2022, showcasing her commitment to providing comprehensive healthcare solutions to individuals with injuries and disabilities. Sura's career has been diverse, spanning clinical and non-clinical settings. She gained valuable experience as a Nursing Assistant, Patient Care Tech, and Home Health aide, where she honed her skills in patient care. Transitioning into education, she worked as an inclusion facilitator for the City of Cambridge, providing individualized support to children with neuro-developmental disorders. Her dedication to inclusivity and education fueled her passion for healthcare and public health.
Her commitment to public health is evident in her previous roles as an Outreach and Communications Intern at MBCC, a research assistant/intern at Boston Medical Center, and her pursuit of an MPH degree. Sura's public health interests span environmental health, health education and promotion, epidemiology, disability awareness, advocacy, and community health. Sura's comprehensive fieldwork experience in both pediatric and adult rehabilitation settings has provided her with a well-rounded perspective on healthcare delivery. In the future, she aims to blend her practitioner skills with public health knowledge to advance therapeutic interventions, champion the OT field, and provide vital health education on environmental health to marginalized communities.
---
Lisa M. Foley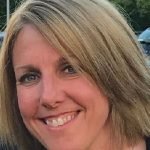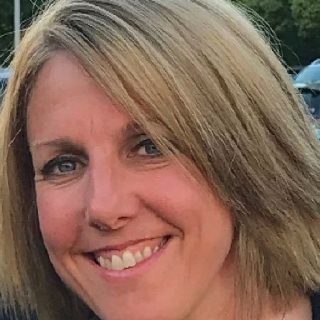 With degrees in psychology, sociology, and criminal justice, Lisa Foley has worked over the last 20 years in behavioral health, adult corrections, and juvenile justice. Currently, she is the Director of Operations of Commonwealth Land Trust, a nonprofit agency that permanently houses the chronically homeless and an adjunct professor at North Shore Community College. Lisa lives on the North Shore with her husband James and their teenage children Grace and Liam and dog Seamus. Ms. Foley is active in her communities in Massachusetts and Freedom NH, where she is a member and past president of her local Rotary Club, Topsfield-Boxford-Middleton, and a Friend of the Freedom Public Library.
---
Lauren Mullins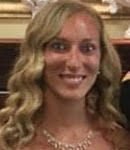 A native of Roselle Park, New Jersey, Lauren Mullins is a Boston University graduate who studied Political Science and International Relations.  Following her graduation, Ms. Mullins served as a legislative aide for State Representative Paul K. Frost for 4.5 years, drafting legislation and budget amendments to obtain funding for drinking water and breast cancer research.  Ms. Mullins has helped Silent Spring Institute and MBCC plan advocacy days at the State House to expand awareness and further outreach efforts.  She is currently in her last year at Suffolk University Law School, focusing on criminal law.  Ms. Mullins currently works as a law clerk for a criminal defense attorney in Boston and participates in the Innocence Clinic at Suffolk University Law School.  
---
Jill S. Oxley, M.D.
Dr. Jill S. Oxley, MD, FACS is a breast surgeon with Cape Cod Hospital and the director of the Hospital's breast program. She received her medical degree from Yale University School of Medicine, where she became interested in breast cancer diagnosis, surgery, and treatment. Dr. Oxley's clinical interests include high-risk breast cancer screening and nipple-sparing mastectomy and oncoplastic breast surgery, and she has been an invited speaker at several events on Cape Cod. As part of the medical community, Dr. Oxley is a member of the American Society of Breast Surgeons, as well as a Fellow of the American College of Surgeons. She has received numerous honors from Harvard-Radcliffe, where she pursued her undergraduate degree in Biology. Dr. Oxley has been on the staff of Cape Cod Hospital for over 15 years and is Moderator of the Cape Cod Hospital Breast Cancer Case Conference, and Chair of the Cape Cod Hospital Breast Program Leadership Group. Over 3 years ago she was also diagnosed with breast cancer, providing her with an expanded perspective on the patient experience. She is a proponent of early diagnosis and appreciates the opportunity to be involved in community prevention education.
---
Susan Wornick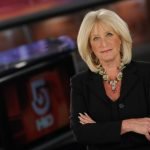 Susan Wornick has received many awards for her work as a broadcaster on WCVB-TV and other outlets, but her diverse charitable achievements prove her commitment to making the world a better place for future generations. Ms. Wornick has been honored with the state of Massachusetts' Certificate of Appreciation, the state's highest honor for consumer advocacy – never before given to someone not working in state government. When it comes to tackling difficult issues and affecting positive change, she has the compassion to recognize injustice and the tenacity to bring forth change. "Throughout the years," Ms. Wornick says, "I have admired MBCC's work towards preventing environmental causes of breast cancer. I am proud to stand among you as we educate people and fight for the prevention of breast cancer."
---
Nancie A. Zecco, M.P.H.

Nancie Zecco is a senior regulatory professional with over 20+ years of experience in all phases of drug development from pre-clinical development through post-marketing. Ms. Zecco was responsible for multiple launches of drugs and devices and specializes in advertising & promotion, compliance, and labeling along with clinical trial research. Ms. Zecco has experience with the FDA and OPDP agency, including dispute resolution, audits, and advisory committee meetings.
Ms. Zecco held positions in academia, industry, and government as a Consultant for the FDA, Director of Compliance, Labeling and Ad/Promo in Regulatory Affairs at PAREXEL; Precision Dermatology; Alkermes, Director of Oncology Clinical Research Center at UMass Medical School, clinical researcher at major medical centers, Dana Farber Cancer Center and Brigham & Women's Hospital. Also, Ms Zecco worked with the Center for Disease Control & Prevention and MDPH as a State Epidemiologist. Ms. Zecco earned her M.P.H. in Epidemiology at the University of Massachusetts Medical School, a BS degree from the Worcester State University and additional studies towards a higher degree in Epidemiology (concentration on Oncology and Cardiology) at the Harvard T.H. Chan School of Public Health. She is also a member of RAPS, DIA, and the Massachusetts Opioid Task Force appointed by DA Early.
---

Michael Misialek, M.D., Medical Advisor
Dr. Misialek currently serves as Associate Chair of Pathology at Newton-Wellesley Hospital, Newton, MA. He is the Medical Director of the Vernon Cancer Center, Chemistry Laboratory and Point of Care Testing. He practices in all areas of pathology in a busy community hospital. Holding an academic appointment at Tufts University School of Medicine, he regularly instructs medical students and pathology residents. Dr. Misialek is a strong advocate for pathology and is very active in the College of American Pathologists (CAP). He is an inspector with the CAP and has conducted numerous hospital laboratory inspections, both nationally and internationally.
He received his MD from the University of Massachusetts, completed his residency in anatomic and clinical pathology at the University of Massachusetts Medical Center and did a fellowship in general surgical pathology at the University of Florida. He is board-certified in Anatomic and Clinical Pathology.
---

Cheryl Osimo, Executive Director
Cheryl Osimo has been a devoted breast cancer activist and advocate since 1991 when she was diagnosed with breast cancer at the age of 41. She joined Massachusetts Breast Cancer Coalition (MBCC) because of the organization's commitment to telling the truth about breast cancer. She served as an MBCC Board member from 1992 to 2003, when she became the organization's Executive Director. Ms. Osimo is one of the founders of Silent Spring Institute, an independent environmental research institution founded by the MBCC, and is also the Cape Cod Coordinator for the Institute. She has been a catalyst in raising public awareness of the possible environmental links to breast cancer on Cape Cod and a strong advocate for the Cape Cod Breast Cancer and Environment Study. Her commitment to this study is a result of her belief that the findings will benefit women not only on the Cape, but worldwide.
Ms. Osimo has played a significant role in raising awareness about breast cancer issues and serving as a role model for women with breast cancer. She conducts extensive speaking engagements and media interviews statewide and throughout the country to encourage more women to get involved and join in MBCC's fight to stop the breast cancer epidemic. Ms. Osimo is a regular speaker at community meetings, colleges, and universities nationally. In 1997, she was an invited guest speaker at the World Conference on Breast Cancer in Ontario, Canada, addressing breast cancer activism. She has served on the Cape Cod Hospital's Multidisciplinary Quality Improvement Breast Cancer Team and was appointed to the Massachusetts Department of Public Health's Breast Cancer Advisory Committee. In 2009, she was appointed to a two-year term on the Massachusetts Commission on the Status of Women, an independent state agency to advance women's equality statewide. Ms. Osimo participated as a member of the Breast Cancer Environmental Research Program (BCERP) Key Message Dissemination Expert Panel whose responsibilities include reviewing BCERP literature. Under Ms. Osimo's leadership, MBCC has become a community partner for three national projects: STEEP (Sources, Transport, Exposure, and Effects of PFASs) Superfund Research Center, PFAS-REACH (Research, Education, and Action for Community Health), and the third project is part of a larger multi-state study funded by the Centers for Disease Control and Prevention (CDC) and the Agency for Toxic Substances and Disease Registry (ATSDR) on PFAS health effects.
Ms. Osimo is the recipient of numerous awards, honors and citations for her leadership and volunteerism from organizations such as the AARP, as well as the Commonwealth of Massachusetts State Senate and House of Representatives. Ms. Osimo was named Woman of the Year by the Massachusetts Federation of Business and Professional Women, and she was one of 20 individuals featured in the Cape Cod Times as a "Local Hero Living on the Cape." Ms. Osimo was awarded Boston University's Arthur H. Wilde Award for Distinguished Service to Community. She was also awarded the "Call to Action" Citizen's Activist Award from the Commonwealth of Massachusetts House of Representatives. Ms. Osimo has also been recognized nationally by the Department of Defense, US Army Medical Research and Materiel Command, Congressionally Directed Medical Research Programs, serving as Consumer Reviewer and as a Reviewer, Presenter, and Mentor for a first-time reviewer. The National Women's Health Network (NWHN) honored her work to improve women's health.
In addition to being a full-time breast cancer activist, mother, grandmother, Executive Director of MBCC and co-founder and Cape Cod Coordinator of Silent Spring Institute, Ms. Osimo is an active contributor to her community.