November 2023
Dear Supporter,
In 2004, I was working as an oncology epidemiologist and researcher for a major hospital. It was late June, and I was returning home from a national oncology conference in Georgia. My flight had just landed in Boston when my phone rang. My daughter, Maria-Rose, told me I needed to go directly to the hospital because my mom was being evaluated and diagnosed for breast cancer. My eyes filled with tears of disbelief. "How can this happen?" I thought, "Mom got mammograms every year – this had to be a mistake."
When I arrived at the hospital, I found my beautiful, perfect, Italian mom – my best friend – sitting on an exam table, absolutely terrified. I held her tightly and I told her it was going to be okay even though I did not have all the details.
I examined her recent mammogram which showed a large tumor on her left breast, but I also noticed what appeared to be a tumor just starting to form on her right breast as well. I politely asked the nurse to retrieve the previous year's mammogram films. Placing them side by side, I was astonished to see a shadow on her left breast in the same place where the tumor was now. It was clear that the previous mammogram was positive for a finding the year before and should have been followed, but I had relied on the professionals to review and evaluate correctly.
My heart fell. How can I be in this profession and have this happen to my mom? I looked at my mom, and she looked at me with her eyes filled with tears. I said, "Mommy don't worry, we will get you the best care, and I won't leave your side, not for a moment, through this treatment process." I took my mother home to begin assembling the doctors to get her the best care possible.
My beautiful mother, Nastia, passed away from breast cancer in 2009 after years of chemo and radiation treatment. She was so strong through it all. Her hand held mine for all those years, and she never let it go, until that day she passed away. Living without her has been very difficult. She was the matriarch of the family, gathering her family around every week as she cooked big Italian Sunday dinners served with a huge helping of love. The Sunday gatherings have started to diminish in the absence of my mom and with the presence of grief and sadness.
Sadly, my story is not unique, and I have since learned that many women and men in my life have been affected by breast cancer. This phenomenon is not unusual – breast cancer is the most common form of cancer. One in eight women is diagnosed with invasive breast cancer each year, and for men, the lifetime risk of getting breast cancer is about 1 in 1,000. As in my mom's case, about 85% of breast cancers occur in women who have no family history of breast cancer.
Many organizations have been formed to promote breast cancer awareness, to focus on diagnosis for early intervention, treatment, and to decrease mortality rates of breast cancer patients. However, Massachusetts Breast Cancer Coalition (MBCC) is unique in its advocacy to prevent breast cancer occurrence. When I was asked by my dear friend and MBCC Board President, Dr. Barbara Malkas, to serve on the MBCC board, I graciously accepted in honor of my beautiful mother Nastia.
The loss of a mother, other family member, or a friend can be devastating and this is why I, as a researcher, a professor, a woman, and a family member of a cancer patient, am committed to MBCC
and its mission to prevent breast cancer from occurring. So much work has gone into detection today, and treatment options are numerous, but we need to prevent future diagnoses. MBCC's goal is to make sure that my daughter and all daughters and sons never have to get a life-changing phone call relaying a devastating diagnosis. MBCC has made a commitment to "HOPE" for a future without breast cancer.
Please consider making a year-end donation to MBCC. Your gift in honor or memory of a loved one will support MBCC's prevention advocacy and education efforts. You will be helping us to change or enact laws to eliminate known carcinogens linked to breast cancer from our food, water, and consumer products. With your contribution, MBCC will continue our work to educate community members, students, and medical professionals on how to reduce exposures to toxic chemicals, such as through our Let's Talk Prevention program informational brochures and student modules for all grade levels.
Today, more than ever, your donation can make a difference in the lives of our neighbors, friends, and family.
Thank you, and to your good health,

Massachusetts Breast Cancer Coalition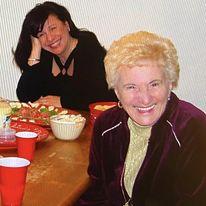 ---
To donate by check, please use the following mailing address:
Massachusetts Breast Cancer Coalition
Post Office Box 202
Franklin, MA 02038
Additionally, MBCC welcomes stock/bond donations. Please contact Chris Swartz at mbcc.chris@gmail.com to discuss a stock/bond donation.