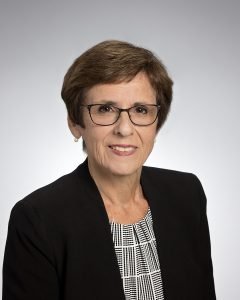 Dear Friends in Prevention,
Massachusetts Breast Cancer Coalition (MBCC) continues to educate and advocate – as more research validates the health impacts of environmental exposures, as products are still made with toxic chemicals, and while public policy still places the responsibility of avoiding exposures from these chemicals on the consumer. MBCC is energized to tackle all that lies ahead.
Nationally, our work continues with our sister organization Silent Spring Institute on the three major health studies with STEEP, REACH, and ATSDR. Each of these studies explores the health impacts of PFAS (Per- and Polyfluoroalkyl Substances) exposure. Locally, after providing both oral and written comments to the Massachusetts Department of Environmental Protection (MassDEP) as part of our 2019 Water Quality Campaign, we were pleased to see that MassDEP recently released new draft regulations to set the combined limit for six PFAS chemicals at 20 parts per trillion in drinking water supplies and set standards for groundwater clean-up. MBCC will provide additional written comments and testimonies until the standards are finalized later this year. We would like to pay special recognition to State Senator Cynthia Creem for her leadership in securing $200,000 in state funding for Silent Spring Institute and to thank the tireless effort of MBCC supporters for continuing to educate our state legislators on the many pressing environmental health issues facing our communities.
MBCC continues to expand our program work to ensure that we are reaching as many Massachusetts residents as possible with vital health information on ways to reduce exposure to toxic chemicals. We are working diligently with our advisory board of scientists and educators to rollout our comprehensive, free online educational program for high school, middle, and elementary school teachers. All materials will be available to Massachusetts teachers by June 1st. We are proud of the progress we have made with our signature program, Let's Talk Prevention: Reducing Toxic Exposures, as the tour has now been hosted in over 190 locations across the state. If you have a venue in your town where you would like to see the tour hosted, please send your suggestion to mbcc.cyndiswan@gmail.com. We are proud to be entering our 5th year of the MBCC Webinar Series and once again look forward to bringing the work of renowned scientists, doctors, and educators directly to the community so that listeners may use our free webinars to make more informed decisions about their health.
MBCC's program work is supported, in part, through our fundraisers which take place throughout the year. We are hoping that you will consider supporting Bid for Prevention – our annual online auction, which will run from January 31 – March 2. We are still accepting donations for the auction, so if you have an item to donate, please contact us at info@mbcc.org. Registration for the Against the Tide is open – this year will mark the 28th anniversary in Hopkinton and the 21st anniversary on Cape Cod. We hope you will register early! Both events require a significant number of volunteers, so if you are interested in supporting, please contact me directly at cherylosimo@comcast.net. We are also looking forward to celebrating the 23rd annual Lesbians & Friends LGBTQ Dance, to be held in a new venue, Club Cafe on October 24th.
It is only with your continued support that we will be able to change the legacy of breast cancer for future generations. On behalf of the Massachusetts Breast Cancer Coalition Board of Directors and staff, I wish you a safe and healthy 2020. Let's continue to make progress together.
With sincere gratitude,