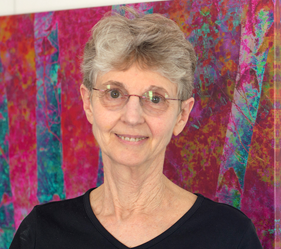 Dear MBCC Supporter,
In 1991, a group of women with cancer met at the Women's Center in Cambridge and established the Women's Community Cancer Project (WCCP). My late partner, Rita Arditti, was among them. They were an entirely volunteer organization and their focus was on cancer prevention. They wrote fact sheets about Black women and breast cancer, bovine growth hormone, and toxins in cosmetics, among others. I remember Rita spending hours in CVS with a magnifying glass, reading the ingredients on labels as she hunted down parabens and other dangerous chemicals in body care products. She did the same in friends' medicine cabinets to alert them to danger. Eventually, members of WCCP branched off to join other co-founders of the Massachusetts Breast Cancer Coalition (MBCC) to establish a non-profit organization that would allow a few employees to focus full-time on breast cancer education and prevention. Margo Golden, a member of WCCP and former President of the Board of MBCC, worked closely with Rita. Rita would be very proud of MBCC's full-time focus on prevention, and if she were alive today, she'd likely be on MBCC's board. Having lived for over 30 years with metastatic breast cancer, Rita knew the devastation of the disease, in spite of her longevity.
In Rita's memory and in honor of Margo Golden, I'm asking for your support. I know that this is a time when the support of organizations fighting for racial justice is essential and I hope that you are doing that. And I'm hoping you can support us too, with whatever size donation, to help us get through the COVID-19 crisis. Breast cancer affects all groups and is especially lethal to Black women so our causes overlap. Whatever the trajectory of this country's struggle for racial justice and our coping with the pandemic, the cancer epidemic will continue into the foreseeable future and prevention is the most hopeful response. MBCC is focused on prevention full-time.
Here are some of MBCC's projects and educational activities related to cancer prevention:
Thanks for reading, and I invite you to check out and enjoy our resources. Click
here
to donate. Donations can also be mailed to Massachusetts Breast Cancer Coalition, P.O. Box 202, Franklin, MA 02038.
Wishing You Good Health, Justice and Peace,
Estelle Disch
MBCC Board Member