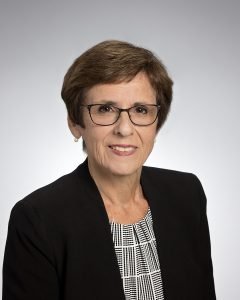 Dear Friends in Prevention,
The summer has been a busy and productive one for Massachusetts Breast Cancer Coalition (MBCC) – filled with events and advancement with our work towards cancer prevention.
As a community partner, MBCC is working with our sister organization, Silent Spring Institute, on two important projects funded by the National Institute of Environmental Health Sciences (NIEHS). The first project, with researchers from the University of Rhode Island (URI), Harvard T.H. Chan School of Public Health, and Silent Spring Institute, URI's STEEP Superfund Research Program is testing private wells on Cape Cod for PFAS and studying how PFAS enter groundwater from firefighting foams, wastewater, and other pollution sources. STEEP will be hosting its annual update event, STEEP Science Day, on Wednesday, October 2nd on Cape Cod for residents to hear preliminary findings from the private well study and the latest PFAS research. The second project with researchers from the Silent Spring Institute, Northeastern University, and Michigan State University, along with community partners Testing for Pease and Toxics Action Center, PFAS-REACH is investigating PFAS exposures and their impacts on children's health in Hyannis, MA and at the Pease Tradeport in Portsmouth, NH.
We are excited to announce that MBCC will also be a community partner for a new Silent Spring Institute-led investigation of the health effects of PFAS exposure from drinking water among adults and children in Hyannis and Ayer. This study, part of a larger multi-site health study supported by the Centers for Disease Control and Prevention and the Agency for Toxic Substances and Disease Registry, also includes researchers from Harvard T.H. Chan School of Public Health and Eastern Research Group, along with the community group People of Ayer Concerned about the Environment. MBCC is honored and privileged to be working with citizens and scientists on these three national research projects.
This fall we are zeroing in on promoting a better understanding of the link between toxic exposures and breast cancer, and continue to prioritize prevention. MBCC is introducing a new classroom module as part of the Let's Talk Prevention: Actions You Can Take environmental health program for high school students. This third module focuses on the potential risks of cell phone radiation and is now available for free to download on the MBCC website. In addition to this new high school module, MBCC is working with scientists and educators to adapt the Let's Talk Prevention: Actions You Can Take for both middle school and elementary school curricula.
MBCC continues to provide access to important health information through our successful Webinar Series, bringing the work of renowned scientists and educators directly to the community so that listeners may use our free webinars to make more informed decisions about their health. Coming up during the month of October, we are honored to have Dr. Phil Brown from Northeastern University discussing "The Role of Affected Residents in Discovering and Acting on Environmental Contaminants" (10/21) and Dr. Laurel Schaider from Silent Spring Institute presenting "PFAS in Drinking Water: An Update on Research and Regulations" (10/30). To listen to some of MBCC's previous webinar recordings click here.
This summer's two Against the Tide events were a success. Combined with the monies raised by the MBCC Road Race Team that ran a hot and humid Falmouth Road Race, these funds will help MBCC to further expand the reach and depth of our program work. In the month ahead, we look forward to another successful Party for Prevention event on October 26th in Brookline, a night to dance, bid on auction items, and enjoy the company of MBCC supporters in the LGBTQ+ community. Events like these help MBCC continue with the important work we do each day.
Thank you for helping us spread the news about the work all of us believe in so passionately. Through prevention, we are hoping to lower the breast cancer statistic: from one in eight to cancer-free for life.
With abundant gratitude,